Event
Autumn School in Neuroscience
Set 24, 2020 | News
---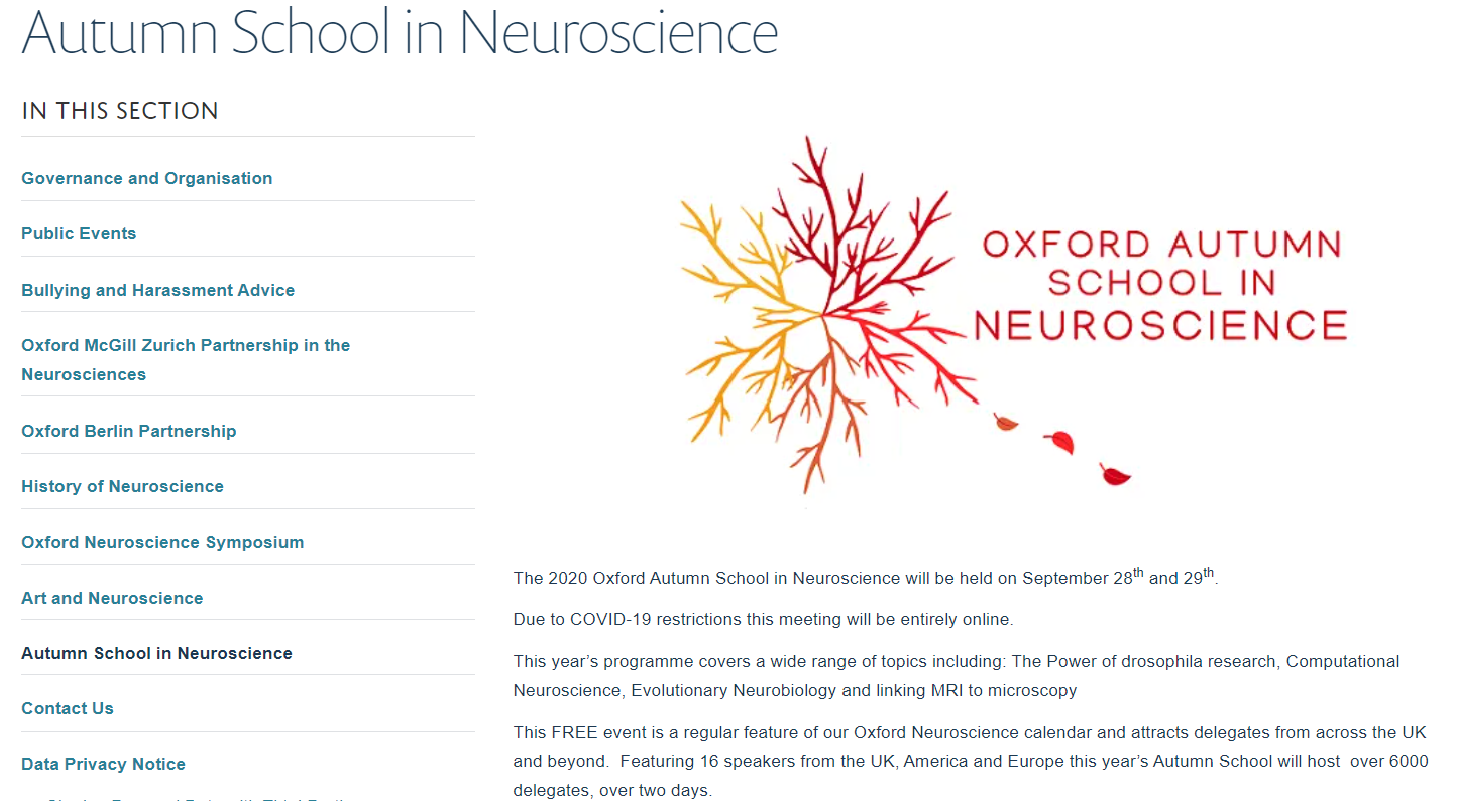 The 2020 Oxford Autumn School in Neuroscience will be held on September 28th and 29th.
Due to COVID-19 restrictions this meeting will be entirely online.
This year's programme covers a wide range of topics including: The Power of drosophila research, Computational Neuroscience, Evolutionary Neurobiology and linking MRI to microscopy
This FREE event is a regular feature of our Oxford Neuroscience calendar and attracts delegates from across the UK and beyond.  Featuring 16 speakers from the UK, America and Europe this year's Autumn School will host  over 6000 delegates, over two days.
https://www.neuroscience.ox.ac.uk/about/autumn-school-in-neuroscience
Written by tubinAD